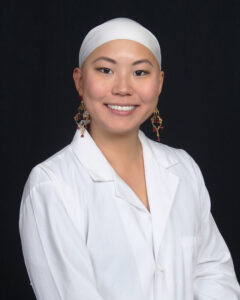 Dr. Esther Kim, PharmD will be joining the Board of Directors as Vice President.
Thank you to all our nominees and members who participated and voted!
Dr. Esther Kim received her Doctor of Pharmacy degree from the Temple University School of Pharmacy in 2008 where she served as Class President. She went on to complete a clinical practice residency with the SUNY Upstate Medical University Hospital in Syracuse, New York. In the 10 years she has been practicing pharmacy, Dr. Kim has gained experience in the academic, long term care, community, and continuing education arenas. It was during her tenure as the Director for Allied Health Programming at OnCourse Learning Corporation that she became interested in medicinal cannabis, having taken lead on an interprofessional live continuing education program on the subject and finding it to be a fascinating area in healthcare education with tremendous growth potential. In doing her own research and receiving her Pennsylvania Department of Health certification for medicinal cannabis, Dr. Kim was able to increase her knowledge base and network with other healthcare providers who are passionate about the use of medicinal cannabis. Dr. Kim currently serves as a Cannabis Pharmacist with Cure Dispensary where she engages in community outreach and consults with patients to provide cannabis education.