Join the International Society of Cannabis Pharmacists for a detailed look at the clinical, safety, and quality considerations related to medical Cannabis.
This course is designed to provide pharmacist attendees with actionable information relative to medical cannabis with a focus on clinical management of patients and quality assessment of products to ultimately improve patient safety.  All pharmacists either involved in dispensing cannabis or direct patient management need clinically relevant patient information to ensure safe use of cannabis with other therapies and in patients with other comorbidities.
Learning Objectives:
Upon successful completion of this knowledge-based course pharmacists should be able to:
1. Describe key features of the endocannabinoid system, cannabis and non-cannabinoid component pharmacology.
2. Apply knowledge of pharmacokinetics of various dosage forms to patient care.
3. Discuss potential drug interactions with cannabis and its components.
4. Describe knowledge gained about cannabinoid science from FDA approved products.
5. Discuss adverse effects and identify considerations for therapeutic monitoring of Medical Cannabis with a focus on clinically relevance patient safety considerations.
6. Describe medical cannabis industry growing and processing practices and purposed standards
7. Apply knowledge of laboratory testing parameters to ensure product quality and safety.
RSVP HERE or follow this link: https://www.eventbrite.com/e/clinical-safety-and-quality-considerations-in-medical-cannabis-tickets-57895670509
Faculty:          
Christine Roussel, PharmD President and Executive Director, ISCPh
Brandon Thornton, PharmD,  CannaClarified 
Bradley Carlson, PharmD,  Director of Patient Care, Cresco Labs  
Faculty Disclosure:
Bradley Carlson is a consultant at CannaRPh.
Brandon Thornton is an owner at Steep Hills Arkansas.
CEI has taken appropriate action for conflict resolution, including external peer review.
Christine Roussel reports no actual or potential conflicts of interest in relation to this continuing pharmacy education activity.
CPE Credit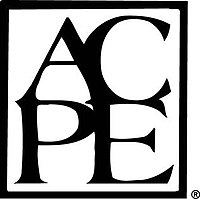 CEI is accredited by the Accreditation Council for Pharmacy Education as a provider of continuing pharmacy education.
UAN:
On-Demand: 0107-9999-19-033-H01-P|     0.30 CEUs/3.0 Hrs.
|     0.20 CEUs/2.0 Hrs.
On Demand Release Date: March 25, 2019
On Demand Expiration Date: March 26, 2021
ON DEMAND: To obtain 3.0 contact hours of continuing pharmacy education credit (0.3 CEU), participants must participate in the on-demand course, and complete the exam and evaluation. Once successfully completed, click Submit. The CPE Statement of Credit can then be accessed on CPE Monitor, www.MyCPEMonitor.net.
Course Format
Live and on-demand.
Financial Support
None.
Course Fee
This course is available for $25 for ISCPh members and $60 for non-ISCPh members.